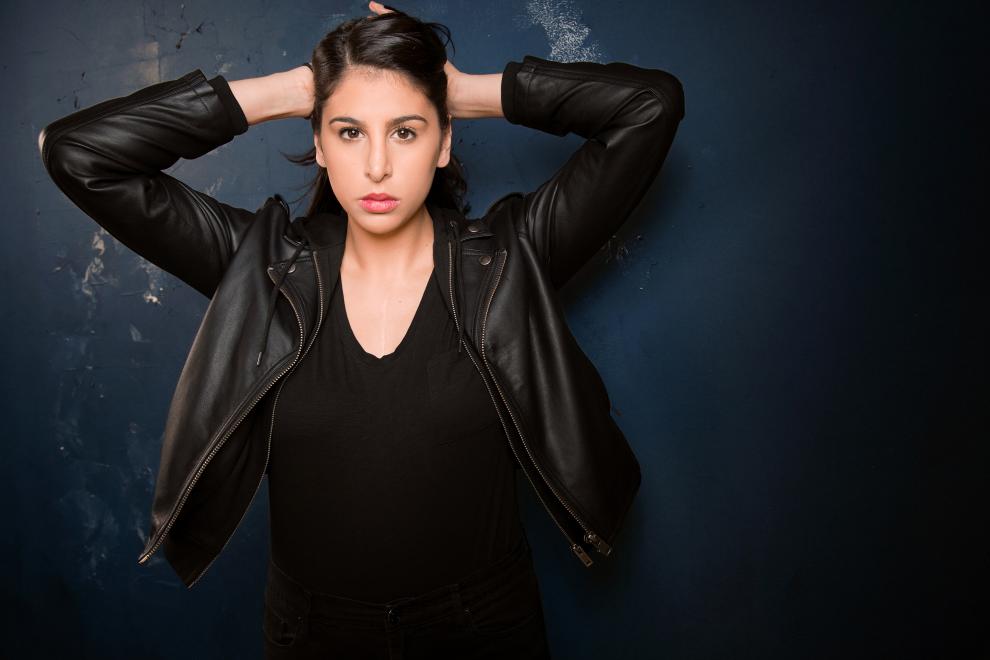 Erica Spera
Erica Spera is the girl next door who's tall, dark, and one of the guys. Originally from Binghamton NY, Spera is the producer of 607 Comedy, where she hosts shows throughout the Upstate New York area. Spera was named a 2017 TBS Comics to Watch as part of the NY Comedy Festival​ and has opened for Bert Kreischer and SNL's Colin Jost​. You may have seen her on TLC's Cake Boss, or Gotham Comedy Live! on AXSTV. Every Friday at 8:30pm, she co-hosts Bitches Brew, at Halyard's Bar in Brooklyn, which has been named one of TimeOut NY's "Best Comedy Shows".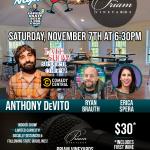 BUY TICKETS
Phase out of quarantine and enjoy a safe, socially distant, comedy show at Priam Vineyards. The show will take place indoors. Capacity is limited and tables will be socially distanced. All public areas will be cleaned, wiped, and sanitized regularly as per state mandate. COME EARLY to get your seats and enjoy some wine and food before the show.For more information, Priamvineyards.comThe Comedy Craft Beer Tour brings the best of Northeast comedy to local breweries, wineries, and any other venue that serves alcohol throughout New England and beyond for an evening that keeps the drinks flowing, and the laughs coming. This tour has been doing shows in Connecticut, New York, Rhode Island, Massachusetts, Maryland, for 3+ years, adding more, and more venues each year.Our comics have done comedy all over the globe and now bring their experiences to some of the best local venues around for an intimate evening of laughs, drinks, food, and fun. We provide the absolute funniest comedy around, featuring comics w/ television and movie credits, who perform at the major clubs and festivals throughout the country, and are some of the brightest stars of today and tomorrow.All you need to do is get your tickets and join us for a show.**1st Glass of WINE is includedTonights show features: Anthony DeVito- Comedy Central, Late Show w/ Stephen Colbert, Rad Dude CastRyan Brauth- Comedy Craft Beer Tour, Sirius/XMErica Spera- TLC Cake Boss, AXS TV Gotham Comedy Live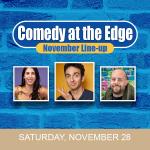 BUY TICKETS
Enjoy a Night of Laughs at Water's Edge presented by Comedy Craft Beer.Gianmarco Soresi Comedy Central, Amazon PrimeErica Spera2017 TBS Comic to Watch, TLC Cake BossRyan BrauthComedy Craft Beer Tour, Sirius/XMThe show starts at 7:30pm, come early for dinner and drinks before the show.