Tuesday March 7th, 2023 - 7:30PM
Mount Southington 396 Mt. Vernon Rd., Plantsville, CT
Join us for a great night of fundraising for the Bristol Family Resource Centers. Bristol FRCs depend on a combination of state and local grants, as well as support from caring community members like you, to keep our doors open and our programs fully funded. We provide collaborative, integrated and comprehensive services that strengthen families, promote the optimal development of children, and create strong school-family community partnerships. We work closely with school staff, community partners, students and parents every day, and all of our services are tailored to meet the specific needs of the schools and families we serve.
For more information, please see our website https://sites.google.com/bristolk12.org/bristolfrc/ or our Facebook page https://www.facebook.com/BristolFamilyResourceCenters/
For more information on venue,
https://mountsouthington.com/
The Comedy Craft Beer Tour brings the best of Northeast comedy to local breweries, wineries, and any other venue that serves alcohol throughout New England and beyond for an evening that keeps the drinks flowing, and the laughs coming. This tour has been doing shows in Connecticut, New York, Rhode Island, Massachusetts, Maryland, for 3+ years, adding more, and more venues each year.
Our comics have done comedy all over the globe and now bring their experiences to some of the best local venues around for an intimate evening of laughs, drinks, food, and fun. We provide the absolute funniest comedy around, featuring comics w/ television and movie credits, who perform at the major clubs and festivals throughout the country, and are some of the brightest stars of today and tomorrow.All you need to do is get your tickets and join us for a show.
Tonights show features:
Brian Glowacki- Nantucket Comedy Festival, Cantankerous Podcast, Sirius/XM
And More!!!
**Discounted hotel rates available at Residence Inn by Marriott - Southington:
Click here to view the Information packet

Click here for reservations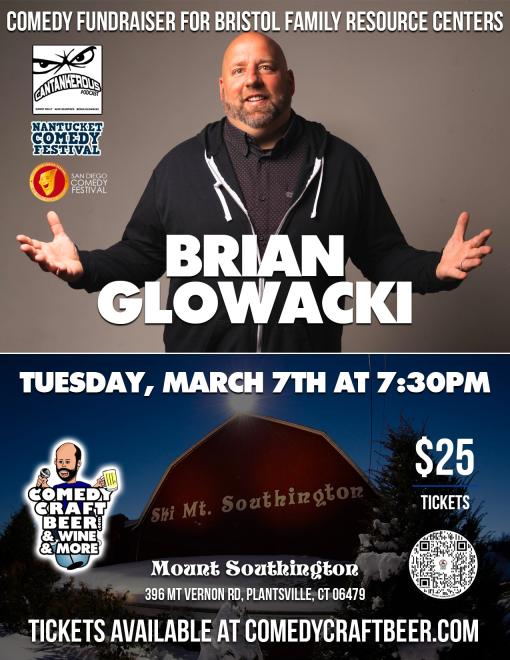 Purchase Tickets
Requirements :
ALL SALES ARE FINAL